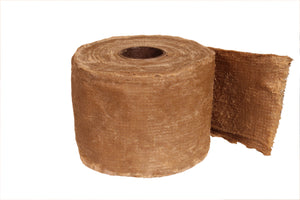 Denso LT Tape
Denso LT Tape 4" x 33ft (18 rolls/case)
Uses and Applications: Provides long term corrosion protection for above and below ground pipe, flanges, valves, and related surfaces.

Atmospheric Uses: Piping, structural steel, flanges and valves, sweating lines, tank bases, pipe crossing, cooling tower piping, and under thermal insulation.

Buried Uses: Flanges and valves, pipe, weld joints, pipe couplings, pipe penetrations, cadwelds, bolted fittings, ductile/cast iron pipe.

Marine Uses: Steel piles, timber piles, flanges and valves, submarine pipeline repairs, pipe hangers, concrete piles, risers, under deck piping, offshore platforms, H-piles, tie rods, and end connections.

Commercial and Residential Uses: Plumbing connections, cooling tower piping, cable splices, roof repairs, waterproofing and sealing, threaded connections, battery terminals, trays and tie down, trailer axles and U-bolts.
Features:
· Applied to marginally prepared surfaces (SSPC SP2-3)
· Conforms to irregular shapes and profiles
· Can be applied to cold, wet surfaces
· Not effected by water, acid, salts or soil organics
· Encapsulation of lead point
· Contains no solvents
· Easy application from arctic to tropical temperatures
· Ready for immediate service after application
· Meets AWWA C217 Standard
· History of proven applications since 1930